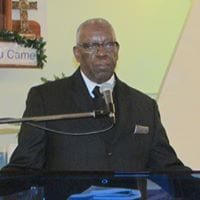 Pastor Norvel Glover
Pastor Glover's leadership is founded on the principle of this scripture "I have been young, and now am old; yet have I not seen the righteous forsaken, nor his seed begging bread." Psalms 37:25
Pastor Glover ministry began at St. Joseph Baptist Church in Prichard. Pastor Glover was licensed, ordained and served as an Associate Minister. Because of Rev. Dixon's declining health, Rev. Glover was asked to serve as Pulpit Conductor. On August 13, 1979 the church unanimously agreed to make Rev. Glover the Assistant Pastor. On September 9, 1980, Rev. Dixon tendered his resignation as Pastor in favor of Rev. Glover becoming Pastor. The Pastoral of the church was extended to Rev. Glover in form of a letter dated September 10, 1980 and accepted by Rev. Glover on September 14, 1980 with a letter.
Pastor Glover is a graduate of E. L. White Theological Seminary, Sunlight Theological Seminary and Oakdale Bible College. Pastor Glover, retired from Alcoa Aluminum -1982, LL & E - 1996, and Shell Chemical - 1998. Pastor Glover is the Chaplain for Mobile Infirmary and Prichard Fire Department. Pastor Norvel Glover has been married to Sis. Ada Bend Glover for 57 years. They are the parents of four children; Gemma (Pastor Leo) Campbell, Davida (Samuel) Cunningham, Pernell (Teres) Glover, Chad (Tonea) Glover, and the proud grandparents of eight; Britney, Brandon, Xavier, Ariana, Samuel, Jr., Jasmaine, Devon, Chadwick Norvel and one great-grand Bailey.
Pastor Glover led the congregation to establish several ministries including: Meals on Wheels; After-school tutoring project for all ages; Counseling for the boys and girls at Youth Strickland Center, during Christmas holidays games, toys and other items are given to the youth; Prison Ministry, a community reintegration for inmates at the County Jail; Leadership development for church officers and new members orientation; Faith In Action Program to help Senior Citizens pay their utility bills, daily sitters which allows other family members to leave home, visit the sick, and clean their homes. Pastor Glover partners this program with Sara Care to provide quality medical treatment; Good Samaritan Program helps crime victims when their homes have been vandalized; Financial Counseling for the congregation; Visit Mobile County Training School each Wednesday; Truancy Program with Mobile County District Attorney Office each Friday; Chairman of Ambassadors; Thanksgiving and Christmas baskets are given to the Senior Citizens; and Senior Citizen, dinner provided.
Pastor Glover also led the congregation in building a new Church on Prosperway Street, Dedicatory Services were held January 25-30, 1987; A new Church on Price Avenue, Dedicatory Services were held February 2-7, 1992; Child Care Center, for which Dedicatory Services were held on August 3, 1997; Banquet Hall added to Child Care Center, 1999; Norvel Glover Community Center, Dedicatory and Open House Services were held on December 1, 2001; Additional Sunday School Classes, expansion of the kitchen, conference room, computer lab were completed in 2004.
Pastor Glover has led the Congregation to major building renovation to the Sanctuary, Pastor Study, two restrooms in the front entrance, Financial Office, Disabled ramp, and Sound Room, construction completed, 2006. Pastor Glover's other notable accomplishments include: Anointing; Wednesday Night Prayer Meeting and Teachers Meeting; Acquisition of the property in front and side of the church; Organized Male Chorus; Weekly Church Bulletins; Banquets; Church Lock-ins; Congregation attendance of National Baptist Congress; Aerobics Classes; Girls' and Boys' Basketball Team and Church League; Prayer Breakfast; Youth Choir name changed to N. Glover Youth Choir; Summer Camp lunch provided; Praise Team; Pastor's Aide; Revised Sunbeams and Red Circle; Youth Scholarship Fund; Purchase of Three Vans; Computers; Copiers and other office equipment.
Pastor Glover has blessed us with the birth of several Ministers, Pastor Malachi Jones, Pastor Jessie Lowe, Pastor Sylvester Trotter, Pastor Chris Williams, Pastor Leo Campbell, Pastor Richard Davis, Pastor Emanual Eaton and Pastor Henry Pough. Associate Ministers are Rev. Winston Kidd, Rev. Dennis Stallworth, Rev. Clayton Graham, Rev. Eugene Glover, Rev. Terrance Howell, and Rev. Jahmarkus Rabb.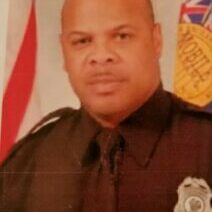 Min. Clayton Graham
Coming Soon!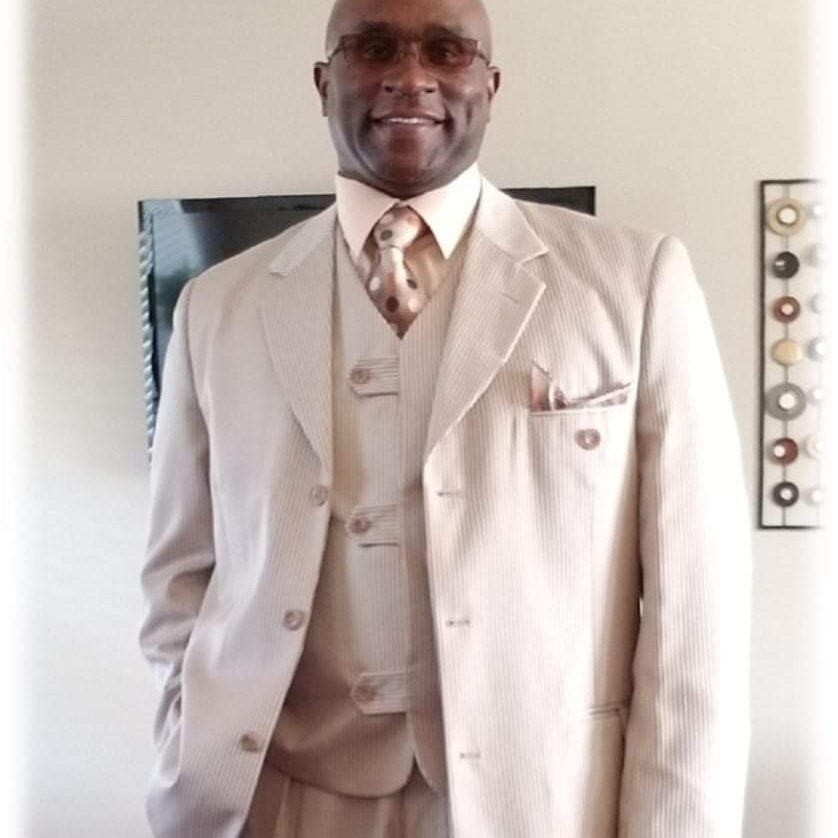 Min. Terrance Howell
"It's in my heart to serve the lord"
Rev. Terrance O. Howell, was born May 15, 1964 in Mobile, AL. He is a native of Mt. Vernon, AL. His proud parents are Sam and Doretha Howell. He is the oldest of five siblings, of which his youngest brother also preaches the gospel. Rev. Howell, have been licensed to preach the Gospel of Jesus since December 1998. He was licensed under the leadership of the Rev. Dr. Larry Bachelor of the New-Light Missionary Baptist Church of Marion, Indiana. He is currently a member of the Mt. Calvary Missionary Baptist Church under the leadership of Pastor Norvel Glover, Mobile, AL
On a personal note Rev. Howell served his country in the United States Army for over twenty years, where he traveled to various locations throughout the country and abroad. While serving in the Army he earned the rank of Sergeant First Class and Retired with an honorable discharge in September, 2003. He is the proud father of one daughter Tanisha A. Howell, who lives with him in Semmes AL. His "Motto" is "It is a good day to be alive."
"To God be the glory for all the things he has done"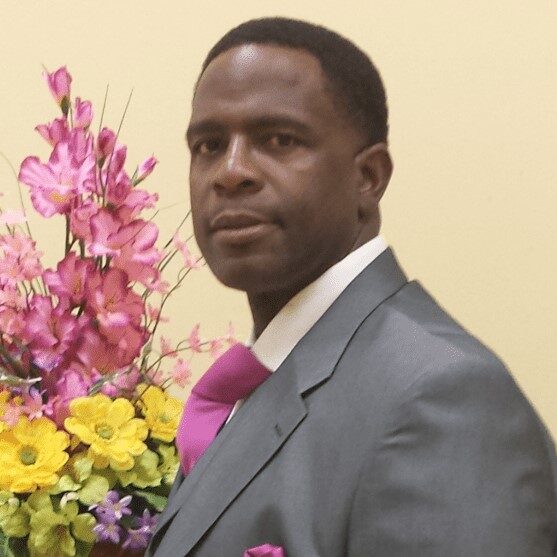 Min. Eugene Glover
Rev. Eugene Glover, Jr. is the only son born to the late Deacon Eugene Glover, Sr. and Dorothy Boykin-Glover of Vinegar Bend, AL. He is a 1989 Graduate of Fruitdale High School and a 1992 Graduate of Mississippi Gulf Coast Community College with a Degree in Welding. Eugene not only serves here at Mt. Calvary Missionary Baptist Church as an associate minister, he also serves as an outreach minister with Kairos of Mississippi Gulf Coast Prison Ministry where he faithfully commits countless volunteer hours ministering to those that have fell victim to the justice system as well as board co- chair of the St. Mark UMC Youth Outreach Ministry and as a chaplain for the MS Gulf Coast YMCA.
Rev. Glover aims to represent a generation of preachers who are scripturally sound, culturally sensitive, spiritually anointed and committed to do the work of the Lord.
He is married to the former Cartina M. Houston-Glover of Moss Point, MS, whom he recognizes as his gift to him from God. They are the proud parents of four children: Corporal Jorian Eugene (USMC Okinawa, Japan), NaJada Kenye', NaCara Celeste and Eugene Glover, III. Rev. Glover and his family prayerfully strive to exemplify the true essence of what it is meant to be rooted and grounded in Christ. Rev. Glover serves a Great God who is still doing great things. His favorite scripture is Philippians2:5 "Let this mind be in you, which was also in Christ Jesus."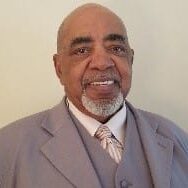 Min. Winston Kidd, Sr.
Married to Lynnetta T. Kidd, has 4 children and 9 grandchildren.
Retired from Mobile Energy Services (formerly Scott Paper Company)
Min. Kidd's favorite song is "Amazing Grace". His favorite scripture is John 14th chapter
Joined The Mt. Calvary Baptist Church Under The Leadership Of Rev. Norvel Glover In June Of 1993
Currently serves as:
Associate Minister
Sunday School Teacher of Men's Class
Bible Study Teacher
Assist in the leadership of midweek prayer and teachers meeting
Assist in the various Outreach Ministries of Mt. Calvary:

Visit the local nursing homes and hospitals
Visit the sick and shut in at their homes
 

Spiritual advisor for the Mission Department

Assist in other areas as directed by Pastor Glover
Licenses and Ordinations
Ordained as a Deacon at Greater Mt. Olive Baptist Church on February 27, 1985
Licensed to preach the Gospel on March 1, 1992, Mt. Olive Baptist Church
Ordained to preach the Gospel on January 15, 1995, Mt. Calvary Baptist Church
Education
Graduate of Central High School
Attended Bishop State Theological Seminary
Graduate of Cedar Grove Theological Academy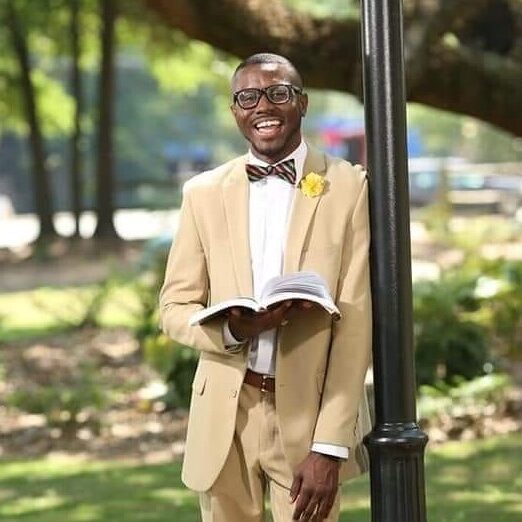 Min. Jahmarkus Rabb
Minister Jahmarkus D. Rabb was born and raised in Prichard, Alabama. He is the youngest son of the late Fred and Flora Harris. He is a 2006 graduate of C.F. Vigor High School where he graduated number 6 in his class. He is also an alumni of the University of South Alabama where he earned a Bachelor's Degree in Elementary Education. He also has a Master's Degree in Elementary Education and a certification in Educational Leadership. He is currently pursuing another Master's Degree in Divinity from Liberty University. In all of his academic endeavors, Minister Rabb had maintained a 3.3 GPA or higher. He is a member of the Phi Beta Sigma Fraternity, Inc. He is currently employed as a 4th grade teacher at Council Traditional. He has aspirations to one day serve as a Principal.
Minister Rabb grew up in the Mt. Calvary Baptist Church in Prichard under the leadership of Pastor Norvel Glover. At Mt. Calvary he was baptized, sung in the youth choir, taught Sunday School, served as Crusader, Junior Deacon, and usher. He accepted his calling to preach the Gospel in 2006 at the age of 18. He was ordained in 2007. Minister Rabb currently serves as Young Adult Sunday School Teacher and Youth Minister. He travels extensively around preaching and teaching the Word of God. He has a passion for serving God and God's people. He aspires to one day be a pastor.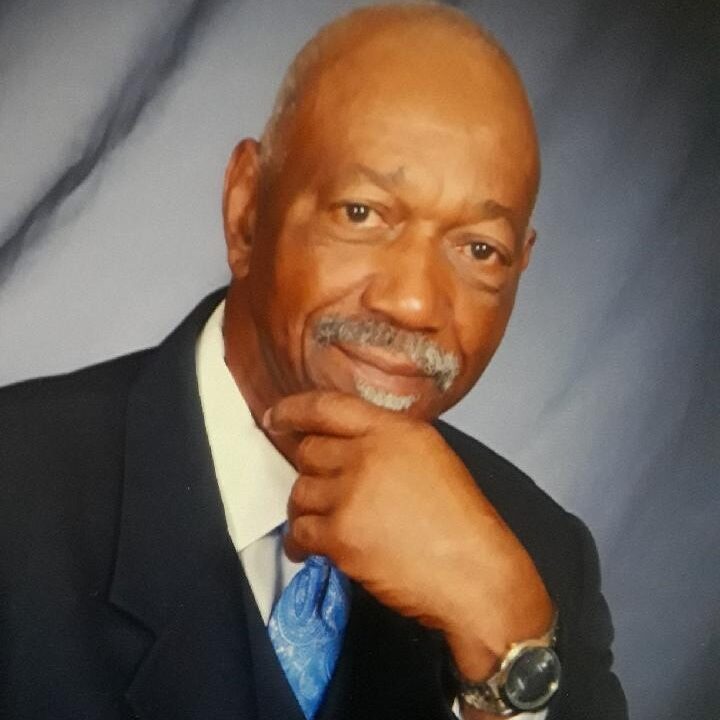 Min. Dennis Stallworth
Minister Dennis Stallworth is a native of Mobile Alabama he was born October 23rd, 1947 in Prichard Alabama he is a 1966 graduate of Mattie T Blount High School and an alumni of Alabama A&M. He's a devoted husband of 51 years a father of 3 and an awesome Grand and great grandfather as well. He retired from General Motors in 1998. On December the 1st 1991 he was licensed to preach the gospel by 11th Street Baptist Church in Bowling Green Kentucky on December 12th, 1993 he received his ordination. He attended Hopkinsville College of the Bible where he received his Bachelor of theology in 1995. Reverend STALLWORTH is an Associate Minister of Mount Calvary Missionary Baptist Church, missionary advisor of the old landmark and spiritual advisor to the matrons he is a dedicated man of God and is willing to let his light shine and help wherever he can from 1991 when he received his calling until this very day he is still proclaiming the word of God.
Van Services – Dea. Robert Norwood
N. Glover Community Center Rental – Bro. Johnnie Reed, Sr.
Church Clerk – Sis. Rena D. McAuthor